---
14 Jan 18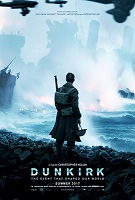 A transpacific voyage can mean different things to different people, but for me it's a chance to watch a bunch of movies. What did I see on my trip home for Christmas? Well, let's see... In the order I saw them, we've got
War for the Planet of the Apes
,
Logan Lucky
,
Valerian and the City of a Thousand Planets
and
Dunkirk
. Also, not related to the trip but acquired the week before is
Volume 24
of
Attack on Titan
. We'll follow this next week with some movies I saw while I was back because I was hanging around my nieces (plus something I definitely wouldn't watch with said nieces). We'll also have more TBP (hopefully) and CeleKing2. Stay tuned.
Posted by:
James
UTC 11:56:45
---
09 Jan 18
We'll just say it took our gang that much longer to get to the Necropolis to explain the schedule slippage, but anyway, here's
Chapter 36
of
TBP
. The final confrontation is coming up next week, so buckle up. In the meantime, look forward to my first batch of reviews for my airplane viewing. Stay tuned.
Posted by:
James
UTC 14:07:51
---
07 Jan 18
We conclude our coverage of
Red vs. Blue
(as it stands) with
Season 14
and
Season 15
and the mini-series
"MIA"
and
"Where There's a Will, There's a Wall"
. And for the
One Punch Man
manga, we have
Volume 11
and
Volume 12
. Next week we'll start with some of my recent viewings (airplane movies mostly) and hopefully I'll have the next chapter of TBP ready. Stay tuned.
Posted by:
James
UTC 13:30:57
---
04 Jan 18
Hey, look who's back? After a ridiculously protracted absence, I'm back with
Chapter 2
of
CeleKing2
. I'm going to exert some serious effort to make up for my shortfall on TBP so we can resume with a regular schedule. I'm also going to put the next book into circulation so I can have enough lead time for when it launches. As far as reviews go, I'm going to finish covering RvB and then do some of my recent viewing before the February reviews start and then come back to cover RWBY. My Christmas vacation has thrown a lot of my work into disarray, but it was a worthwhile sacrifice. Now it's time for me to get back on track. Stay tuned.
Posted by:
James
UTC 15:54:52
---