Red vs. Blue (2009)
[Red vs. Blue: Recreation]
Season 7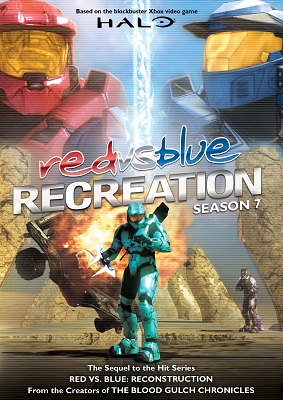 ---
Director:
Burnie Burns
Studio:
Rooster Teeth
Starring:
Gustavo Sorola, Matt Hullum, Geoff Ramsey
Episodes:
19
Synopsis:
The tedium of the Reds' new base gets shaken when Donut reappears with information on Tucker's whereabouts.
Impressions:
As the bridge season in The Recollection, this season mostly serves to set up the next one. It's good, but not as compelling as the previous season until the finale. The desert quest helps set up some of the larger conflict and there is some amusement to be had from the serious CT dealing with our buffoonish friends. Fans will definitely want to see it and if you're already collecting, you'll keep on doing so.
Rating:
Watch It
---