What's New
---
28 Feb 17
We've had some good times with the Faerie Queen (well, maybe not so good for her), but now it's time to say goodbye in
Mab's epilogue
of
TTWC3
. Look for her character spotlight post coming soon to the blog. We've got more CeleKing1 coming up plus Takahata reviews later on. Stay tuned.
Posted by:
James
UTC 19:43:55
---
27 Feb 17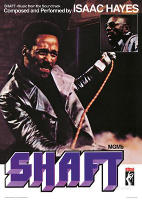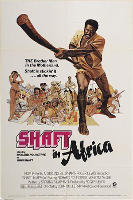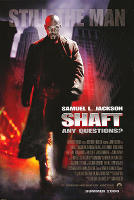 What better way to bring Black History Month to a close than with the black private dick who's a sex machine with all the chicks? That's right, we're talkin' 'bout
Shaft
. Can ya dig it? The brother man goes to the motherland in
Shaft in Africa
and a new generation takes the mantle in 2000's
Shaft
. I wasn't able to get my hands on
Shaft's Big Score
in time for the deadline (and I just learned about the TV series while I was composing the reviews), so the set isn't complete. To fill things out, we have a film wrongly maligned by Harry Medved, 1972's
Trouble Man
and Quentin Tarantino's not to blaxploitation,
Jackie Brown
. Next year, look for some black-centric Westerns among other treats. Looking to the more immediate future, we wrap up Mab's section of TTWC3, have more CeleKing1, and resume our Ghibli reviews with some of the films of Isao Takahata. (No...
Grave of the Fireflies
...) Stay tuned.
Posted by:
James
UTC 01:33:31
---
21 Feb 17
This week's entry may be a bit controversial given what happens, but what can ya do? In case anyone wants to make a fuss about it, I'll be discussing the subject matter further in Mab's character spotlight on the blog next week. Then again, who knows? I may be making a mountain of a molehill. (Though these days, there's a lot of molehill-to-mountain upgrades going on.) Well, see for yourself and make your own judgment. Here's
Mab's Chapter 5
of
TTWC3
. Later in the week, we've got reviews of a complicated man who no one understands but his woman. Stay tuned.
Posted by:
James
UTC 20:23:02
---
19 Feb 17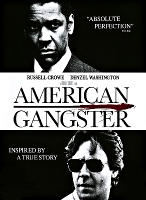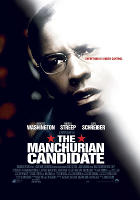 We continue our Black History Month coverage by featuring a selection of films starring Denzel Washington. We start with the somewhat obscure (and, honestly, the primary reason I decided to feature Mr. Washington)
Ricochet
and more recent outings like the remake of
The Manchurian Candidate
,
Inside Man
,
American Gangster
, and
Flight
. We also have the original version of
The Manchurian Candidate
. You might think it doesn't entirely fit with the theme of the month, but besides the fact I like to pair the original with its remake, this movie is apparently the first case where a black man was cast in a role not specifically designated as a black character (in this case, Joe Adams as the psychiatrist). That's something. Looking on to next week, we've got more TTWC3 and we'll wind down our Black History Month movie reviews with the man who'll help his brother man. Can ya dig it? Stay tuned.
Posted by:
James
UTC 03:46:33
---
17 Feb 17
We've got to catch a train in
Chapter 5
of
CeleKing1
. No problem, right? Batista and Masako seem like the kind of characters that always catch a break. We've still got reviews on the horizon. Stay tuned.
Posted by:
James
UTC 07:12:02
---
14 Feb 17
Well, what better way to spend Valentine's Day than with the object of your affection? It doesn't quite work out that way in
Mab's Chapter 4
of
TTWC3
. You might argue there's something there between Rowland and Mab, but it's complicated and it'll get even more complicated before we're done. We get to check back in with Batista and Masako in CeleKing1 later and the week and my man Denzel will be the subject of our next batch of reviews. Stay tuned.
Posted by:
James
UTC 20:13:38
---
13 Feb 17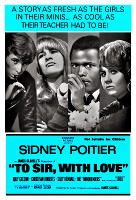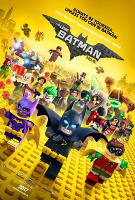 Once again, we have Sidney Poitier ring in Black History Month with
To Sir, With Love
and
To Sir, With Love II
. We also have him in supporting roles in
Sneakers
and
The Jackal
and close on one of his directorial outings,
Ghost Dad
. And while it doesn't entirely fit the theme, we've got a new release,
The Lego Batman Movie
. (Well, Batman dresses in black, Barbara is ambiguously brown, and we do have a black Two Face [as played by the only black man in space, no less], so it's not entirely out of step.) Coming up next week, we have more TTWC3 and CeleKing1, plus I'm thinking we'll feature Denzel Washington. Stay tuned.
Posted by:
James
UTC 05:30:07
---
07 Feb 17
You may recall brief mention being given to the Olympian Bands, a militia formed of Notian loyalists to Zephyr tasked with retaking territory held by the Alliance. You may also recall that their mission was an utter failure, though in truth they were intended to serve as little more than a distraction for the rebels while Duke Cronos awaited the arrival of the Zephyrian fleet. Would you like a glimpse at the sort of fate that befell Zeus' Band, the group charged with Maximilion? Let's just say that you don't want to fall into the hands of a being of great power with a bitter grudge against humanity and a lot of time on her hands to think of new and creative ways to make you suffer. See for yourself in
Mab's Chapter 3
of
TTWC3
. Look for Sidney Poitier later in the week. (Reviews of his movies, not an actual guest appearance.) Stay tuned.
Posted by:
James
UTC 19:36:32
---
When I announced that I created a Gab.ai account, I mentioned that I might end up eliminating the site's Facebook and Twitter accounts due to the two companies unsavory practices. I have decided to go forward with this decision. I realize that Gab doesn't have the same reach as Facebook or Twitter, but I can't in good conscience continue to associate with them, regardless of what that might mean for the site's traffic. I apologize for any inconvenience this might cause, but lines are being drawn in the sand and I know where I want to stand. I don't expect everyone to agree with me and that's your prerogative. I try to keep my politics off the site as much as possible, but this isn't the first time I've had to sever working relationships and it invariably won't be the last. In other news, look for the next chapter of TTWC3 coming up. Stay tuned.
Posted by:
James
UTC 04:20:24
---
05 Feb 17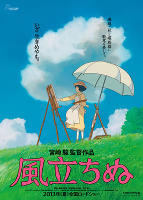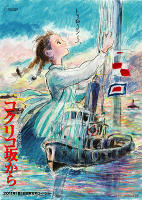 We began our journey with an irregular entry in the
Lupin III
and now we draw our look at the film career of Hayao Miyaaki to a close (unless he decides to backtrack on his retirement again) with his final two films:
Ponyo
and
The Wind Rises
. While we're at it, we're going to also look at the two directorial outings of his son Goro,
Tales from Earthsea
and
From Up on Poppy Hill
. I suppose I'll do my Black History Month thing for the rest of February, then pick up with the Ghibli films of Isao Takahata the first week of March. Oh, yes, there's one more review. We've got the 3DS port of a game I've already covered in its WiiU incarnation,
Hyrule Warriors Legends
. Next week we've got more TTWC3 and we'll class things up with Sidney Poitier. Stay tuned.
Posted by:
James
UTC 05:25:29
---
02 Feb 17
It's about time we met the big bad, don't you think? Let's take a trip to the center of the web and see the spider for ourselves in
Chapter 4
of
CeleKing1
. In other news, our last round of Miyazaki reviews is on the way. Stay tuned.
Posted by:
James
UTC 20:25:50
---
31 Jan 17
The Faerie Queen gets to stretch her wings a bit, so to speak, in
Mab's Chapter 2
of
TTWC3
. We've got more CeleKing1 on the way, plus that well-beloved sitcom,
Miyazaki and Son
. Stay tuned.
Posted by:
James
UTC 21:04:02
---
30 Jan 17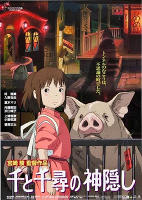 Our fun with Hayao Miyazaki continues with the film that inspired this series,
Princess Mononoke
. Some of you may be aware that it was originally supposed to be Miyazaki's last film, but he ended up changing his mind and kept at it for 16 more years. Thanks to that, we have Ghibli's one Oscar win with 2001's
Spirited Away
and followe it with
Howl's Moving Castle
. We'll tackle his last two films next week along with the two directorial outings of his son Goro. But we're not done with this week's reviews. I also have a couple Zelda offerings, the manga adaptation of
The Minish Cap
and
Volume 1
of
Twilight Princess
. Coming up, we've got more TTWC3 and CeleKing1, the film reviews I mentioned plus a game review. Stay tuned.
Posted by:
James
UTC 06:43:58
---
Miss an older update? Check the
archive
.
Lost and can't find your way? Try the
sitemap
.